The Universal Access Hub (UAH) provides resources and assistance to SSU faculty, staff, and students to improve the accessibility of course content and campus webpages. Please visit us in Schulz 1024 or submit a request for assistance or document remediation.
Faculty Accessibility Guide
What is universal design? Why is it important for my class? Who is responsible for it? This Faculty Accessibility Guide will answer some of your questions about why accessibility is essential in your courses, and all of SSU's digital content. 
Document Fundamentals
Canvas Resources
Instructors teaching online courses, or utilizing Canvas to deliver course materials should try to build all content within the canvas shells. When external documents or time-based media are necessary, the following tools can help ensure they meet accessibility guidelines.
General Accessibility Guidelines
Canvas Help page on guidelines and recommendations regarding accessibility. 
Creating Accessible Canvas Pages
This practice Canvas shell provides tips to improve the accessibility of your Canvas pages (and assignments, discussions, quiz pages).
Rich Content Editor Tutorial
This series provides video tutorials on essential Canvas tools and features, including accessible content tools.
Accessibility Checker Overview
Canvas Help page on utilizing the built-in Accessibility Checker.
Blackboard Ally
Ally is a tool that integrates into Canvas and works to support content creators ensure that the materials they are creating and using are accessible. Contact the Faculty Center for more information.
YuJa
YuJa is a tool that integrates into Canvas to record, edit, caption, and publish accessible video and audio recordings. Contact the Faculty Center for more information.
Web Resources
Universal Access Group
Join the SSU Universal Access Group for training and resources on Universal Access and Design.
Academic Resource Board
Join or bookmark this Accessibility Resources Trello board for continuously updated resources specific to your program or academic field. If you would like to suggest resources to be added please email UAH. 
Request 1:1 Assistance
Assistance developing or remediating course content is available from the UAH. Please submit a 1:1 Accessibility Assistance Request, or stop by the UAH in Schulz 1060 to work directly with staff to review and improve accessibility in web and online course content.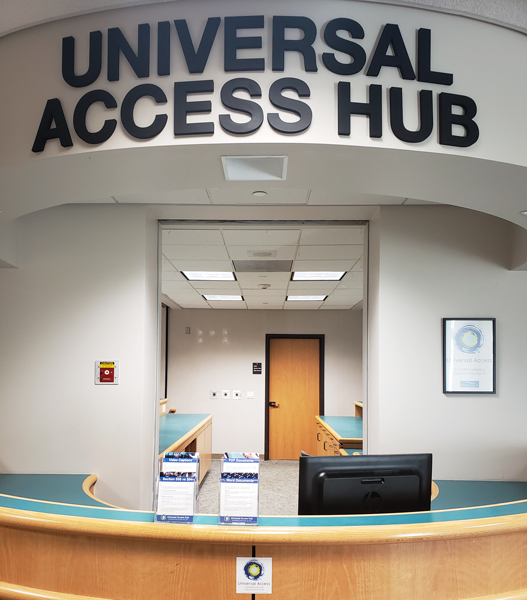 uah@sonoma.edu ○ Schulz 1024 ○ ext. 42284